Today, I will share with you 8 tips for creating the best outdoor garden. Let's take a look at it together~
1 Garden soft outfit
Upholstery is not just outdoor furniture, all kinds of decorations, but also plants, if you don't want to build a wall in your garden, you can plant some trees to soften the border of the Garden.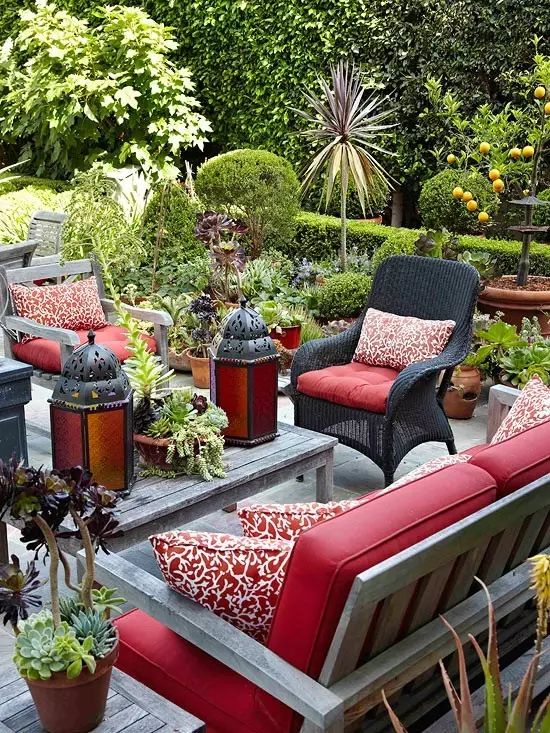 2 Fixed in the landscape of the front yard
A front yard is a special place when it comes to patios, but why not take advantage of them? With a few design tricks, you can create a private place with little space for you and your neighbors. Use medium-height containers to create a border, or even a clump for growing lawns.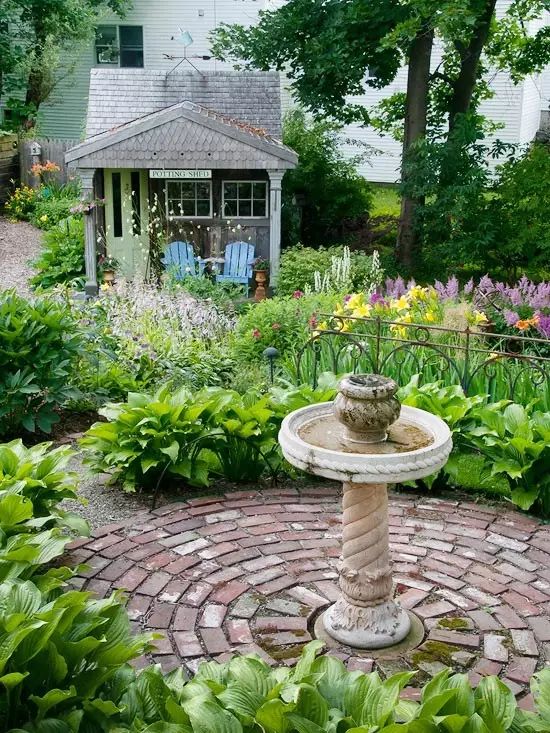 3 Art Deco
Every yard has decorative elements, and if your style is a bit eclectic or favors a theme, such as a forest, then make the decorating scheme reflect that style and decorate it with sculptures.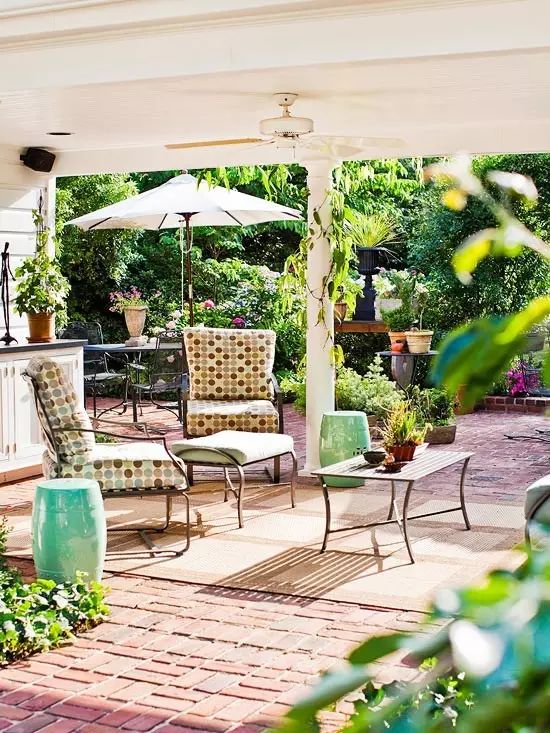 4 Diversity of the purpose of creating a courtyard
Consider how to make the most of your furniture. Here, a bar-height table becomes a meeting area, serving area, while a smaller dining venue can only sit and eat.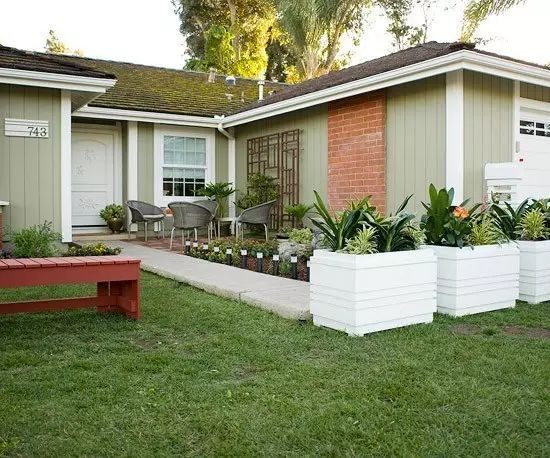 5 Various material collocations
On the landscape, including many different plant types and materials, these additional patterns can reduce your labor. Small amounts of work help regulate visual activity. The setting of the patio, the solid shape is matched with the red seat cushion, and the red and white color conveys the popular style pattern of home pillows.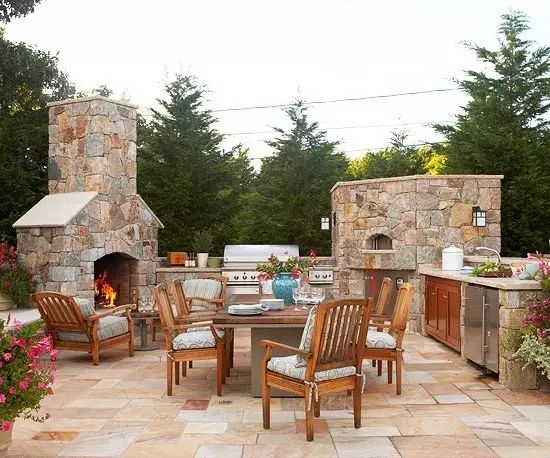 6 Move the air around you
The patio, which could have served as a principle of shelter, unfortunately blocked the cooling breeze in summer. If you have an open structure – a real roof or trellis, you can put a ceiling fan on top of it and it can help reduce the temperature by up to 10 degrees. Install a light next to the ceiling fan and there will also be a reliable source of overhead lighting.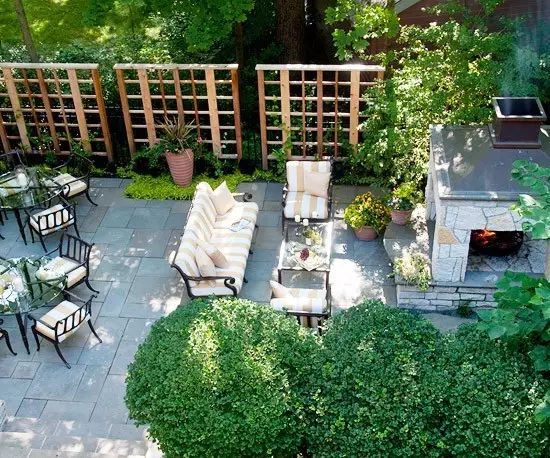 7 Use the texture of plants
In the case of structural or hardware changes or lack thereof, plants can cater to the patio landscape by adding a lively way. Mixed grass and foliage concentrated plants epitomize the variety of tonal and stylistic aspects of the scene.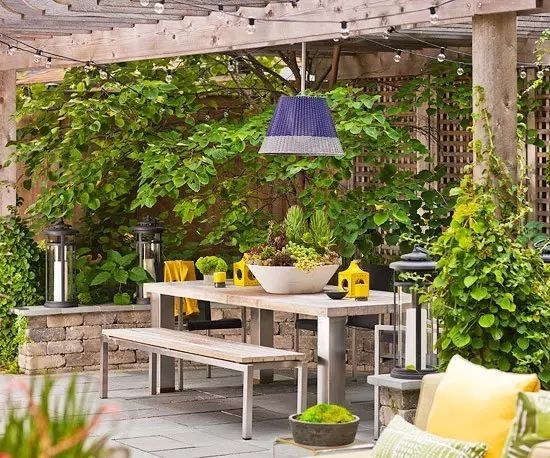 8 Add a small water feature
Even a small fountain or water basin attracts the crisp sounds of the birds, attracting butterflies to dance. The petite water feature can also be a charming focal point for a circular patio.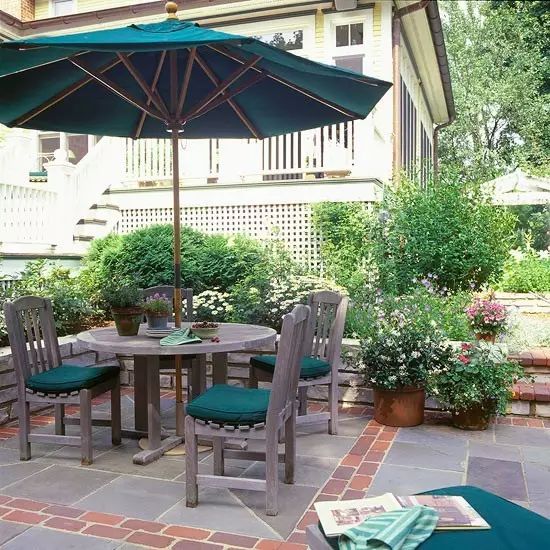 Today's sharing is here!